Celebrating Excellence: Our Third Win at the CARAVAN INDUSTRY VICTORIA BUSINESS AWARDS 2023
Author: Award Staff Date Posted:1 July 2023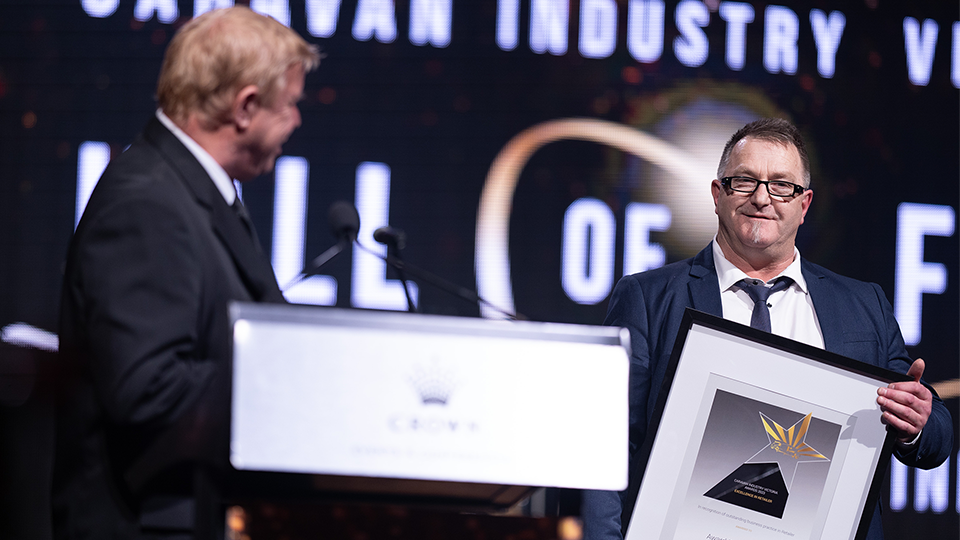 We are thrilled to announce that Award RV have once again been honored with the Excellence in Retail Award at the 2023 Caravan Industry Victoria Hall of Fame & Business Awards! Held at the opulent Melbourne Crown Palladium with over 560 attendees, this annual event shines a spotlight on individuals and businesses who have made remarkable contributions to the caravan industry. This is our third win, having previously received this prestigious award in 2016 and 2021.
The Night of Nights for the Caravan Industry
The Caravan Industry Victoria Hall of Fame Industry Awards is often described as the 'night of nights' for the caravan community. With 93% of the just over 28,000 caravans and RVs produced in Australia coming from Victoria, there is no exaggerating the significance of this event. It serves as a grand stage for recognizing dedication, innovation, and excellence while also offering an invaluable opportunity to network with industry colleagues and friends.
Our Journey to Excellence
Winning the Excellence in Retail Award for the third time serves as a testament to our commitment to quality, customer service, and industry leadership. It goes without saying that this accomplishment could not have been possible without our incredible team and our loyal customers. From our salespeople and customer service agents to our technicians and administrative staff, everyone has contributed to this momentous achievement.
What Sets Us Apart
The Excellence in Retail Award isn't just about numbers; it's about creating an unparalleled customer experience and setting industry standards. We strive for excellence in every facet of our business:
Quality Products: We offer a wide range of high-quality caravans and RVs that cater to a variety of consumer needs and preferences.

Customer Service: Our team goes above and beyond to ensure customer satisfaction, whether it's through prompt assistance, comprehensive consultations, or post-purchase support.

Innovation: We constantly invest in R&D to stay ahead of industry trends, offering cutting-edge features that make caravaning a luxury rather than merely a mode of travel.

Community Engagement: We don't just sell caravans; we build communities. From caravan exhibitions to workshops and customer meet-ups, we provide platforms for enthusiasts to come together and share their experiences.
A Hotly Contested Affair
With the caravan industry being a cornerstone of Victoria's manufacturing sector and economy, winning an award in such a hotly contested environment makes it all the more special. We were up against some of the most renowned names in the industry, and to be singled out for excellence truly humbles us.
Looking Ahead
While we celebrate this achievement, we're also focused on the future. The world of caravans and RVs is evolving, and we're committed to leading the way. We promise to continue pushing the boundaries of what's possible in the caravan industry, all while maintaining the quality and service that our customers have come to expect from us.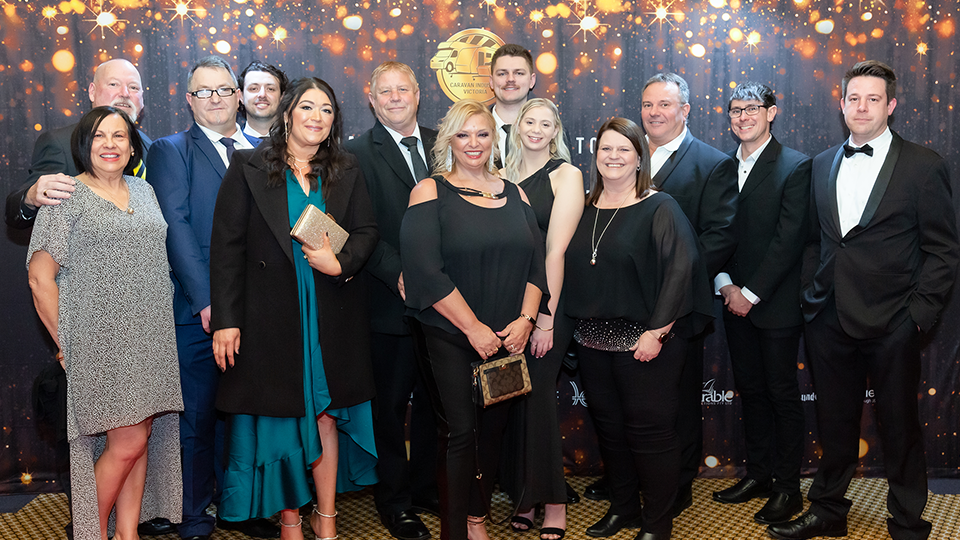 Conclusion
As we revel in the joy of our third Excellence in Retail Award, we'd like to extend our deepest gratitude to the Caravan Industry Victoria, our dedicated team, and most importantly, you—our customers—for making this possible. Here's to many more years of excellence and innovation in the caravan industry!
Thank you for making us your preferred choice, and see you on the road soon!
Award RV Superstore
---
Leave a comment