Best 2KW Diesel Heaters for Caravans 2023
Author: Award Staff Date Posted:1 August 2023
Fueling Warmth on the Road: A Deep Dive into 2023's Top Diesel Heaters for Caravans Explore the top 2KW diesel heaters of 2023 with us. We've compiled a comprehensive review of the best options tailored for caravan adventures.
The Australian caravan lifestyle is more than just a mode of travel; it's a journey, an adventure, and for many, a way of life. As caravanning gains more enthusiasts, the requirement for caravan-centric accessories like diesel heaters becomes increasingly crucial. For those cold nights and chilly mornings, a high-quality diesel heater made for caravans is indispensable. Let's dive deep into the three best 2KW diesel heaters of 2023 tailored specifically for your caravaning needs.
---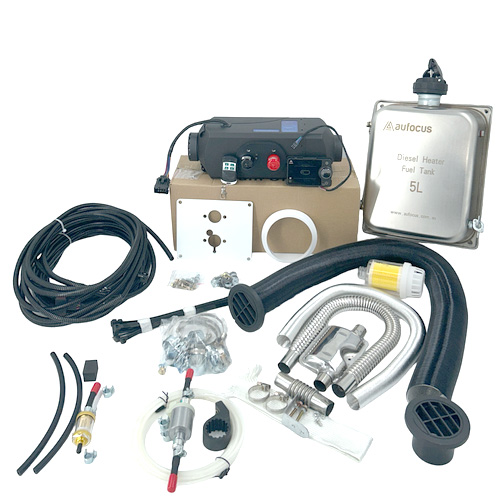 Overview: The AuFocus diesel heater is not just a heater; it's a statement of quality and functionality made for caravans. This premium offering is backed by a generous 24-month warranty. With its unique stainless steel fuel tank and cutting-edge Bluetooth functionality, it promises an unparalleled heating experience. Its thermostatic control ensures your caravan remains at the desired warmth, enhancing the comfort of your journey.
Key Features:
Exclusive stainless steel 5L fuel tank with level gauge.
Affordable compared to other !
Voice-activated LCD panel with remote control for effortless operation.
Super-quiet fuel pump ensuring silent operations.
Thermostatically controlled, ensuring optimum temperature.
Comprehensive protection measures including high and low voltage & current protection.
Compact design measuring 335125110mm.
Initial peak power consumption is between 90~150w.
Pros:
Only heater in the market with a standard stainless steel fuel tank.
Diagnostic error codes on LCD aiding in easy troubleshooting.
Highly efficient with low fuel consumption.
---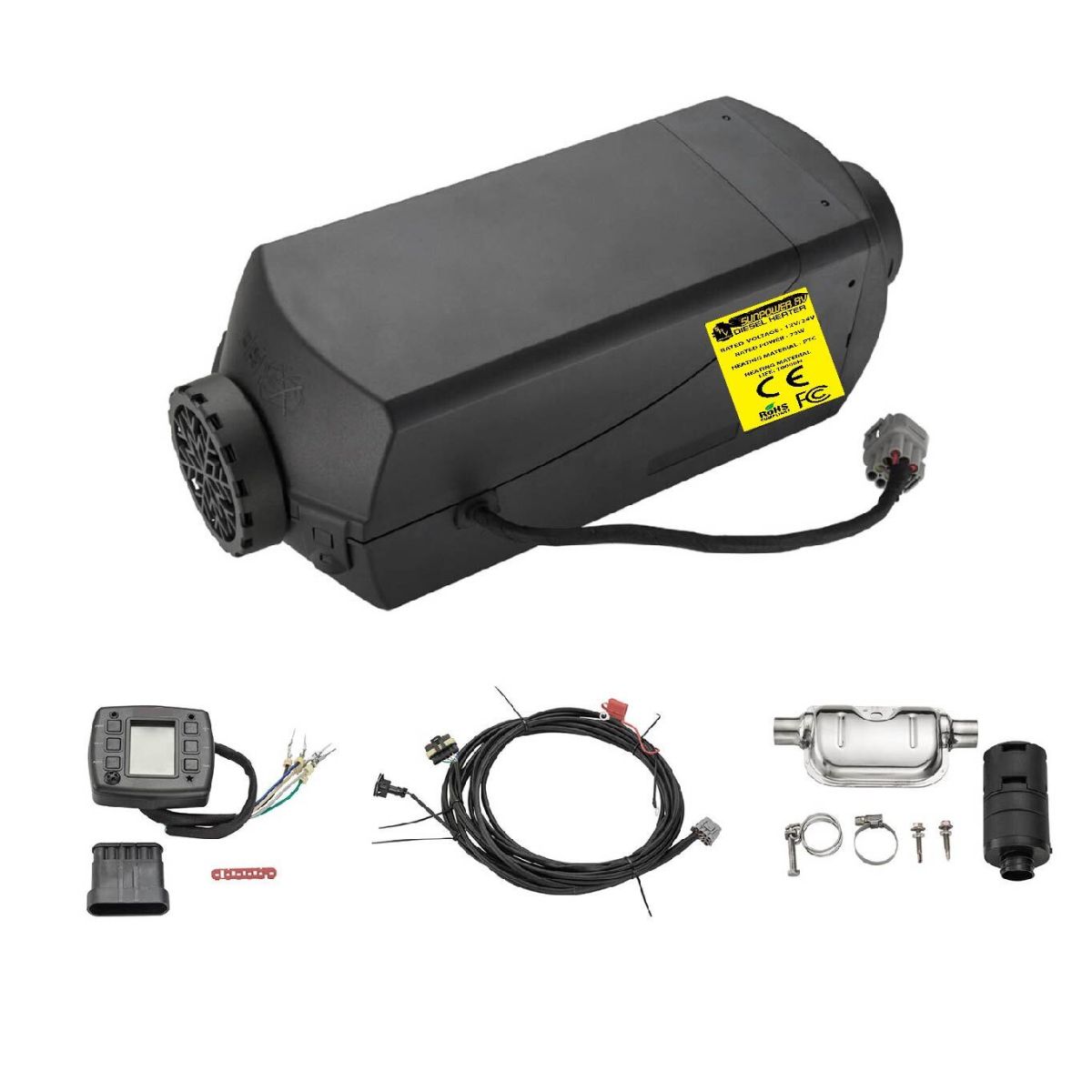 Overview: SunPower brings a gem to the caravan heating market with its 2.5KW diesel heater. While its power might be slightly above 2KW, its compact design makes it an essential tool for caravanners seeking efficiency in a small package. It's not just a heater; it's a promise of cozy warmth during those chilly nights on the road.
Key Features:
Efficient PTC as heating material.
Ultra-compact dimensions standing at 150mm W x 145mm H x 375mm D.
A lightweight contender, weighing just 9KG.
Furnished with a muffler, state-of-the-art digital controller, and air intake filter.
Reliable 2-year warranty.
Pros:
Exceptionally low power and fuel consumption, making it cost-effective.
Lightweight and sleek design ensures easy installation in tight spaces.
---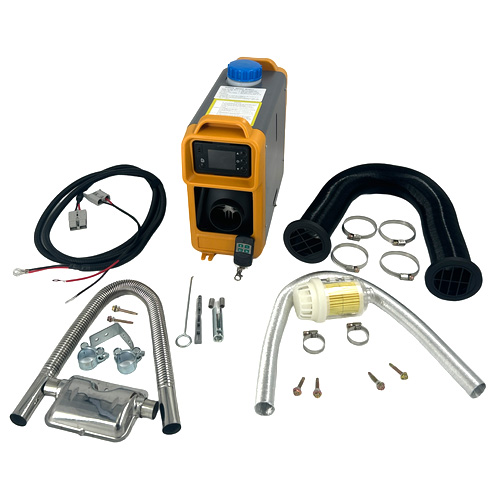 Overview: AuFocus does it again with their 12V 2KW portable diesel heater, a testament to their commitment to crafting the best caravaning experiences. Tailor-made for caravans and their enthusiasts, this unit guarantees reliability on the go. Its portability combined with a built-in fuel tank makes it a perfect companion for those spontaneous trips to the wild.
Key Features:
Seamless integration with a built-in 3.5L tank.
Voice LCD panel coupled with a remote control for user-friendly interactions.
Adjustable power settings ranging from 1KW-2KW.
Speedy heat-up and consistent temperature maintenance.
Dimensions crafted for caravans: L:385H:295W:135mm.
Momentary peak power consumption between 90~150w during the start.
Pros:
Highly portable, ensuring heating on the move.
Flame-retardant plastic casing prioritizes safety.
LCD timer function provides controlled heating durations.
---
Conclusion
For the caravan enthusiast, picking the right diesel heater isn't merely about heating; it's about enhancing the caravan experience. The AuFocus units and the SunPower RV Diesel Heater are benchmarks in quality, efficiency, and reliability, ensuring that every caravan journey remains warm and cozy. Safe and warm travels await!